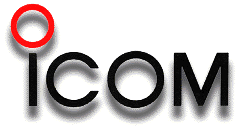 Icom IC-R3
---
From the moment Icom announced details of this new receiver on their Japanese at the start of 2000 it was been one of the most eagerly awaited receivers we have ever seen !
Several version of the Icom IC-R3 have been produced to suit different video formats used aroun the various market areas - there is a specific UK model with PAL video and TV video/audio offsets to suit, there is a differnt European version and there is a NTSC version for Japan and N. America.
We have in the passed carried both the PAL (UK) and NTSC versions as stock however we now only have the UK model available to order. We have no plans to get anymore NTSC versions.
The IC-R3 has a 2 inch TFT multi-colour (black, purple, yellow, green, amber, light blue, dark blue, green and grey) LCD that shows frequency, channel, mode etc together with a TV picture (NTSC or PAL) capability. The colour display can be turned off to reduce battery consumption and a 7 segment sub-LCD is also available
Main Features
Frequency Coverage: 495kHz - 2450 MHz continuous coverage.
Receive modes: AM, FM Wide FM and TV
Step sizes: 5kHz, 6.25kHz,10kHz, 12.5kHz, 15kHz, 20kHz, 25kHz, 30kHz. 50kHz &amp 100kHz
Display: Colour LCD TFT &amp monochronme LCD
Memory Channels: 400
Search Banks: 25
Computer Upload/download capabilities
Antenna: BNC
Power Requirements: 4.5v Internal, 3 - 6.3 DC external
Compact size: 61(W) x 120(H) x 32.9(D)mm
Weight: 290g