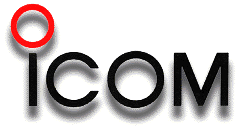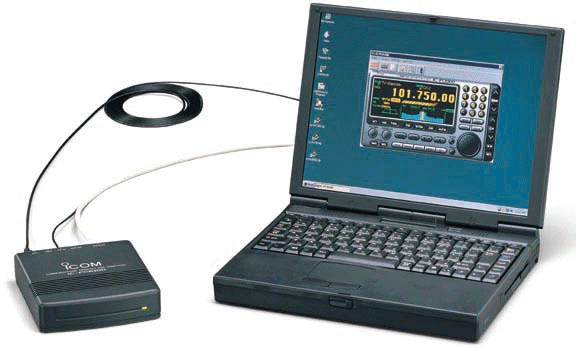 Icom IC-PCR100
---

February 2004
Please note the IC-PCR100 is no longer available having been discontinued by Icom here in the UK.

Wideband Coverage:10 kHz - 1.3 GHz
AM, FM, WFM
Unlimited Memory Channels
Store frequencies, mode and attenuator settings onto your computer hard disk or a floppy. Available memory channels only limited by free hard disk space or the number of floppies used.
Tunable Bandpass Filter
Stereo Audio Output (external speakers required)
Digital Auto Frequency Control (AFC) Circuit to compensate for frequency drift in FM mode
Auto Noise Limiter (ANL) for clean sounding AM audio
Band Scope
Easily find busy frequencies within a specified bandwidth (up to +/-2MHz). All signals are viewable on screen. By clicking a frequency "bar" you can immediately jump to that frequency.
Digital S-Meter
Large Selection of Tuning Steps Available
A Variety of Scans, including Program, Auto-Memory Write, Memory, Mode, Select and Skip
Tone Squelch
RF Attenuator
---
Everything's included...except the PC though !
IC-PCR100 Communications Receiver
Software
Even without having the IC-PCR100 you can download the Icom software and have a dry run
Longwire Antenna and Cable Lead
RS-232C 6-pin cable
220 V AC adaptor
Operators Manual
Easy connection. External receiver, no need to take the lid off your computer All required cables and a power supply are included. (UK version)
Software - Win3.x and Win95 compatible radio control software supplied.
Minimum Hardware / Software requirements:

Intel® i486 DX4 or faster CPU (Pentium® 100 or faster recommended)
Microsoft® Windows® 95 or Windows® 98
Minimum 10 MB of free space on hard drive
Minimum 16 MB of memory
Serial interface (38400 bps throughout)
Monitor with at least 640 x 480 pixel resolution (800 x 600 recommended)
Prices &amp Availability
The IC-PCR100 is no longer available.
---

E-Mail Javiation for further information
Return to Javiation Home/Index Page
---
Copyright (c) Javiation 1999-2004