AOR AR7030 Plus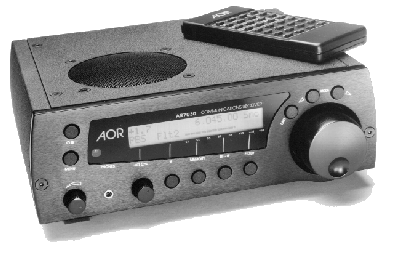 ---
The standard AR7030 receiver has been awarded a Five Star Rating by Radio Netherlands and Tabletop Receiver of the Year award 1996/97 by the World Radio TV Handbook, it has also been awarded Five Stars by Passport to World Band Radio...truly a remarkable receiver.
Well, for those who want the best of everything AOR also produce the AR7030 PLUS - the best just got better !
Available alongside the standard AR7030 the PLUS varient has had all aspects of performance studied and specific performance enhancements have been applied:
Increased Balance of the mixer for greatest IP2 & IP3

High Tolerance 0.1% components in DDS ladder for low noise

Enhanced RF attenuater operation for minimal intermod

Higher specification wire antenna input transformer for minimal mixing problems

Ceramic Metal Cased 3kHz Murata Filter giving a displayed 4.00KHz (nominal)
(Fitted Crystals come out at around 2.2, 4, 5.5 & 9.5Hz)

Bournes Optical Encoder for the smoothest DX Tuning

Enhanced CPU fitted (400 memories, multi timers &amp Alpha tags)
---
Prices
For the latest prices and availability please give us a call by phone or send us an e-mail.

Any of the optional accessories (Filters etc) can be fitted prior to despatch at no additional charge (other than the cost of the option !).
---
AOR7030 Information Page for details on standard features, specifications &amp accessories

E-Mail Javiation for further information
Javiation On-Line Order form
Return to Javiation Home/Index Page
---
Page layout Copyright (c) Javiation 2000