AOR AR7030 Plus
"Third Anniversary Special Edition"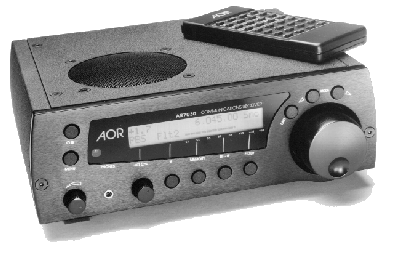 ---
1998 saw the AR7030 in its third year of production and had establishing itself as the receiver to own for serious Dxing.
To mark that anniversary AOR (UK) produced a special promotional Anniversery version of the AR7030. This was only produced during March &amp April 1998.
The Anniversery edition comprised of:
AR7030 Plus
UPNB7030 Notch Filter &amp Noise Blanker Fitted
TW7030 Telescopic Antenna
Packaging and production certificate clearly marked with Anniversary Edition
This package was not be available via overseas distributors and all stocks were sold shortly therafter.
---
AOR7030 Information Page for details on standard features, specifications &amp accessories
AOR7030 Plus Information Page

E-Mail Javiation for further information
Return to Javiation Home/Index Page
---
Page layout Copyright (c) Javiation 1999